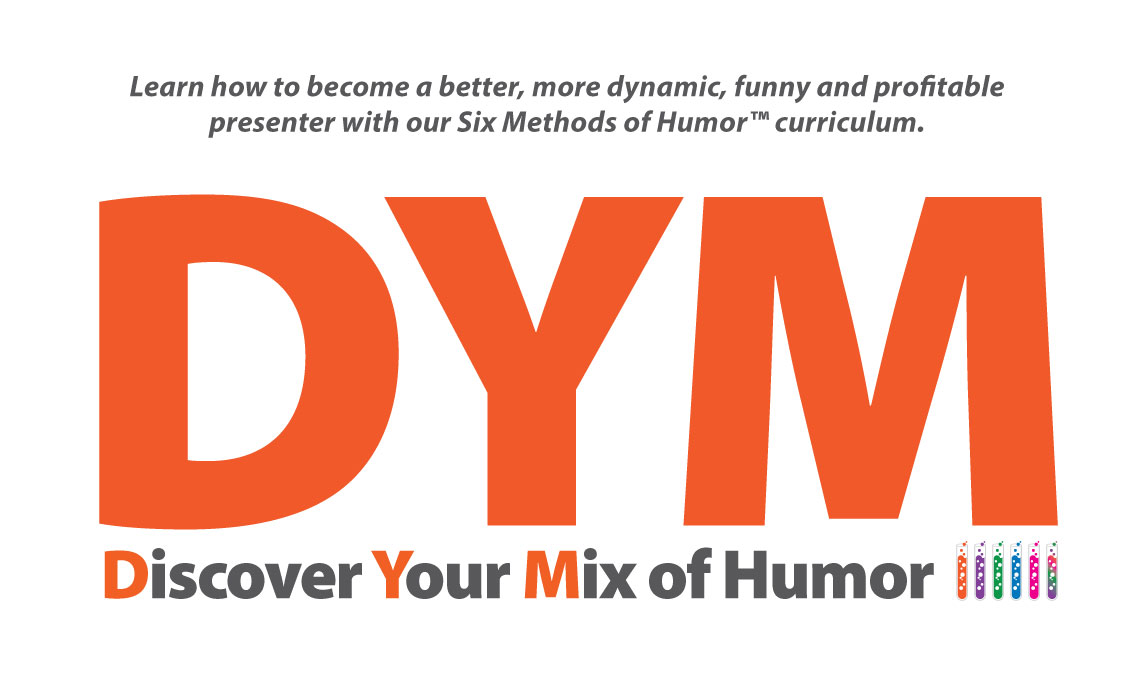 Our 7-week series is simple a ton of fun, and we are looking to launch another DYM Workshop in June! Interested?, send us a REQUEST and we'll make sure to add you to the list! 
Aside from the countless years all these lessons and methods were stuck in our collective brains, we're incredibly proud that – while it took almost 4 years to do so – we've created our DYM Workshops with extensive curriculum that focuses on "The Six Methods of Humor™"
Every one of our Workshops dives deep into each of our 6 methods with educational sessions, specific improvisational exercises, and opportunities to speak in front of one's fellow attendees.
Our Workshops are 7 weeks long. Wow. You did just read that right! It's a true commitment, but we're amazed at how many of our previous attendees not only aren't phased by the time, but love the workshops so much, they're mad when they end! Graduates come out of these sessions with not only an understanding on where their strengths are with humor, but all want more!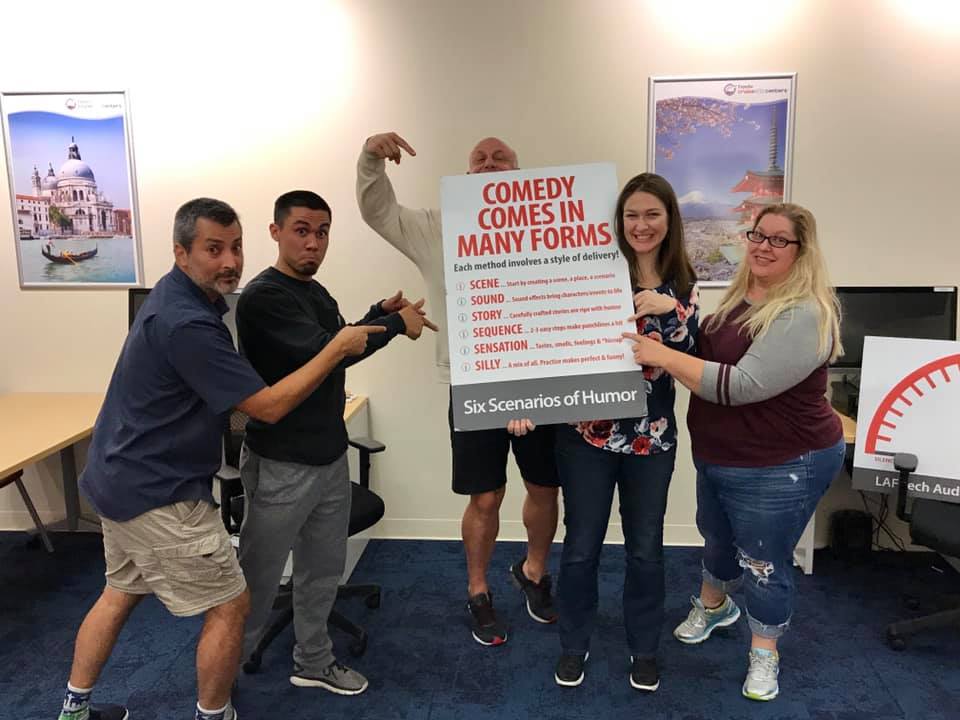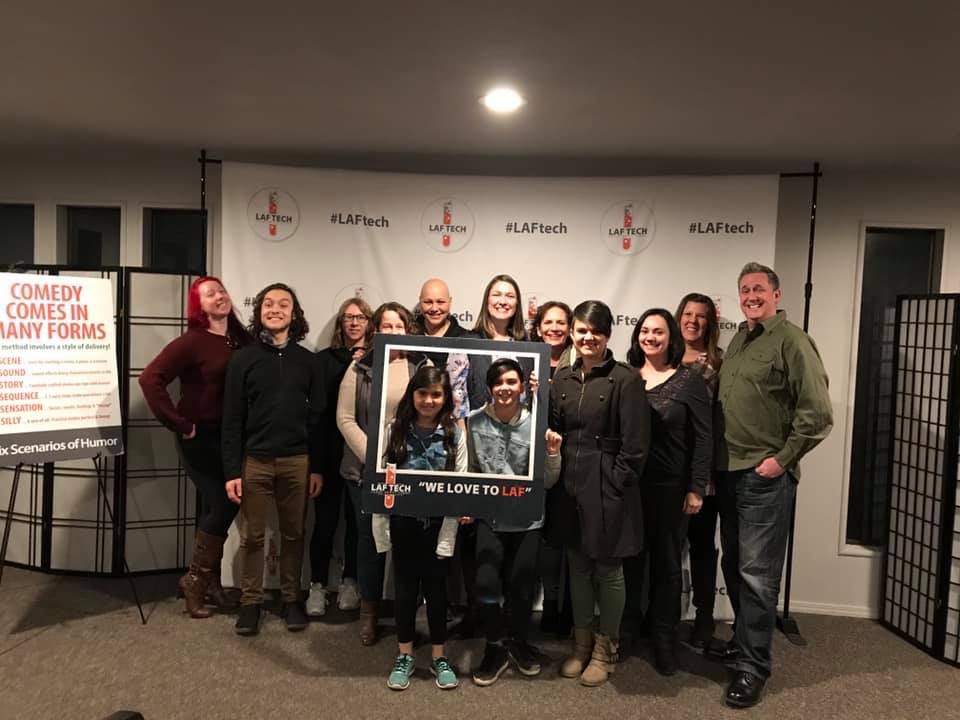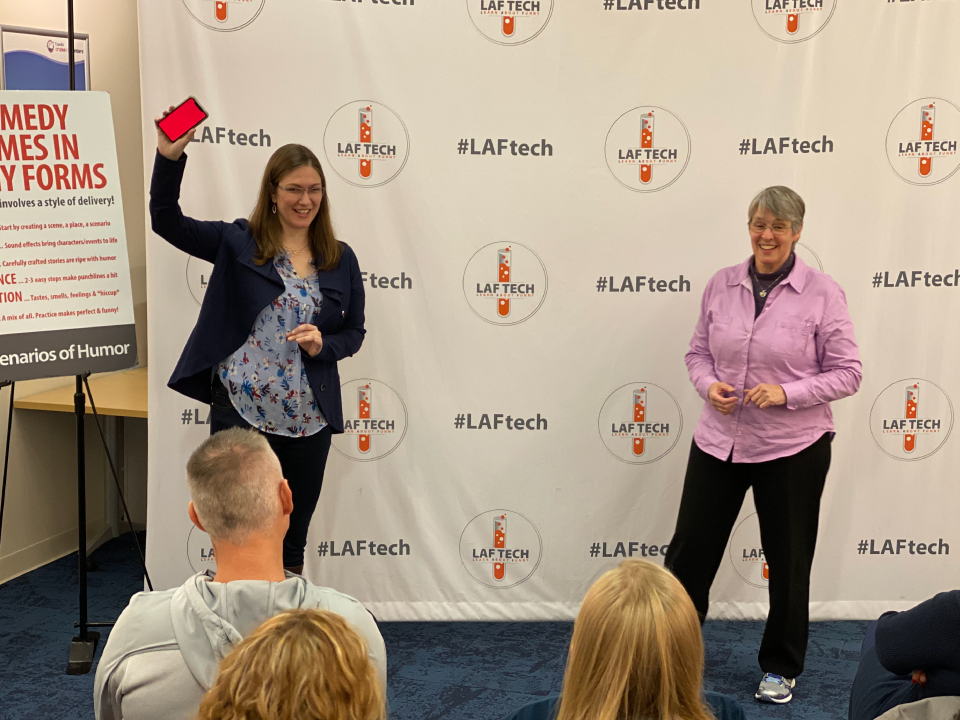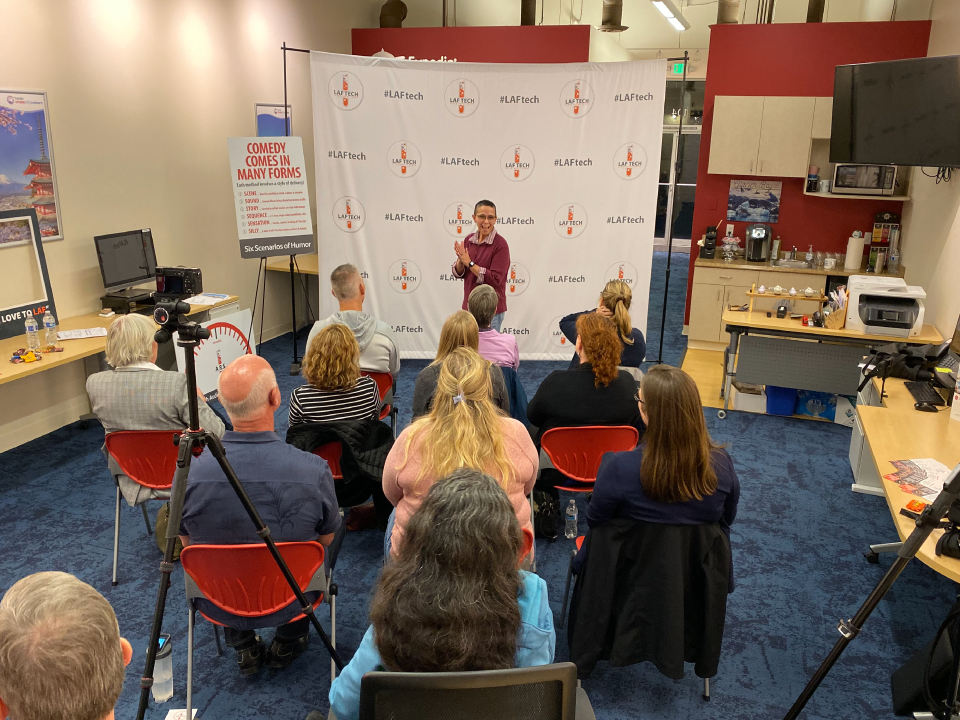 We'll bring the classroom to your office, or a mutually agreed upon location that suits your needs.
LAF Tech DYM – Discover Your Mix Humor Workshop
COMING IN JUNE!
WEEK 1 – Scene – (drop-ins welcome! you can attend any one of our 7 workshops in this series!)
Any level of experience is welcome! We will gladly work with a novice, up to an experienced speaker. All ages are welcome! (and yes, we've helped children & teens in our workshops that want to find and develop their mix of humor!)
Entire Workshop:
https://www.paypal.me/LAFTechLLC/595
Single Workshop:
https://www.paypal.me/LAFTechLLC/85
What's the difference between our 101 and 201 workshops?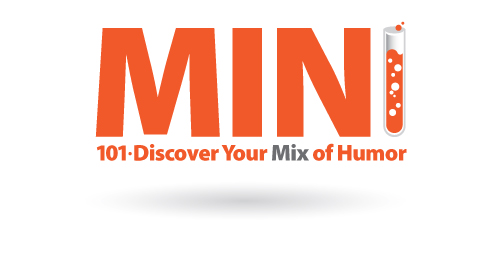 Any level of experience is welcome! We will gladly work with a novice, up to an experienced speaker.
Teach people how to rediscover their own mix of humor using "The Six Methods of Humor™," methodology and curriculum.
Train you on how to use these skills to become better presenters, public speakers, business owners, improvisational speakers, or even just become better communicators with friends & loved ones!
We also tackle the personal stuff by creating a safe environment to share, listen, laugh and learn!
End result is to gain a level of understanding an confidence with The Six Methods of Humor™ and how they could help one's own communication skills and presentation styles.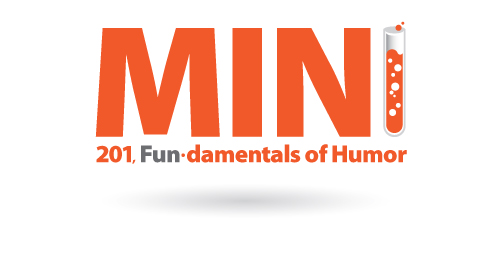 Geared toward seriously funny-minded presenters and speakers. However, we will gladly work with any level of experience from novice-level to an experienced speaker.
Each attendee will be able to focus on their own specific speaking goal that they have in mind. This could be a presentation you're developing, an advertisement about your business, a keynote, etc. Participants can expect weekly take-home assignments which are fun and easy to complete.
Each week, (2-3) attendees will present their own mix of humor utilizing up to (2) of our "6 Methods of Humor™," methodology.
They will receive immediate feedback, encouragement, challenges, and constructive comments to help him/her improve.
During the duration of the Workshops, attendees will choose a different (2) styles taught from our Six Methods of Humor™ curriculum. This allows them to try each combined method out to experience the best results! From this, one will develop his/her own mix of humor!
End goal is to deliver a final speech or tailored presentation to a new audience at a special graduation celebration.
Frequently Asked Questions
How much do workshops cost?
Our MINI 101 and 201 series workshops are a flat $85 (for 101 level) and $125 (for 201 level) per 2-hour session. Both offer a 1-time discounted rate for the 7 week series of $595 & $875, if purchased before or "day of" a workshop launch. Consistent attendance, while not required, is highly recommended so you can complete the curriculum and end up with a fantastic humor-resource guide we're confident you'll cherish!
How many Workshops are happening right now?
Normally, there's at least one, 101 series and one, 201 series running concurrently. Demand drive Workshops though! Check back here regularly. We'll provide information on a continual basis regarding current or upcoming 101 or 201 series Workshops. It's also recommended you "Like" our FB Business Page where our Events Page will also be updated regularly.
Guess what? We really, 
really 

want to hear from you.
We absolutely are happier than a 5-year old in a roomful of kittens that you've landed here. We'd love to connect and answer questions you may have, or discuss which one of our LAF Tech programs are best for your business.
However, we also super love our weekends. So, if you reach out on a Friday or the weekend, please allow us our quality and/or family time. We'll respond the following Monday! Thank you again for connecting with LAF Tech. We look forward to LAF'ing with you!