You look like you need a good laugh.
Our Comedy Nights are (1x) monthly at 
ONE location. 

Say hello to GOOD BREWING BARREL HOUSE!
Tickets prices are Pre-Sale at $15 each, or available at the door for $20/ea. Events sell out quick, which is why we always offer pre-pay options. There are no reservations allowed at the venue due to "Community-Style seating." 
We highly recommend folks arrive early, bring their own food, or support the local food trucks that Good Brewing will often book for events when available from 5:30-8:30pm. 
BUSINESS SPONSORSHIPS and SEASON PASSES TOO! 
You asked for them, so we provided. Contact us directly at info@laftechnw.com for more information!

Business Sponsorship is valid for a calendar year, from purchase/start date. (12 shows) and the Season Pass is valid for 12 shows/not a calendar year. You may gift/transfer any ticket(s) to another person at any time.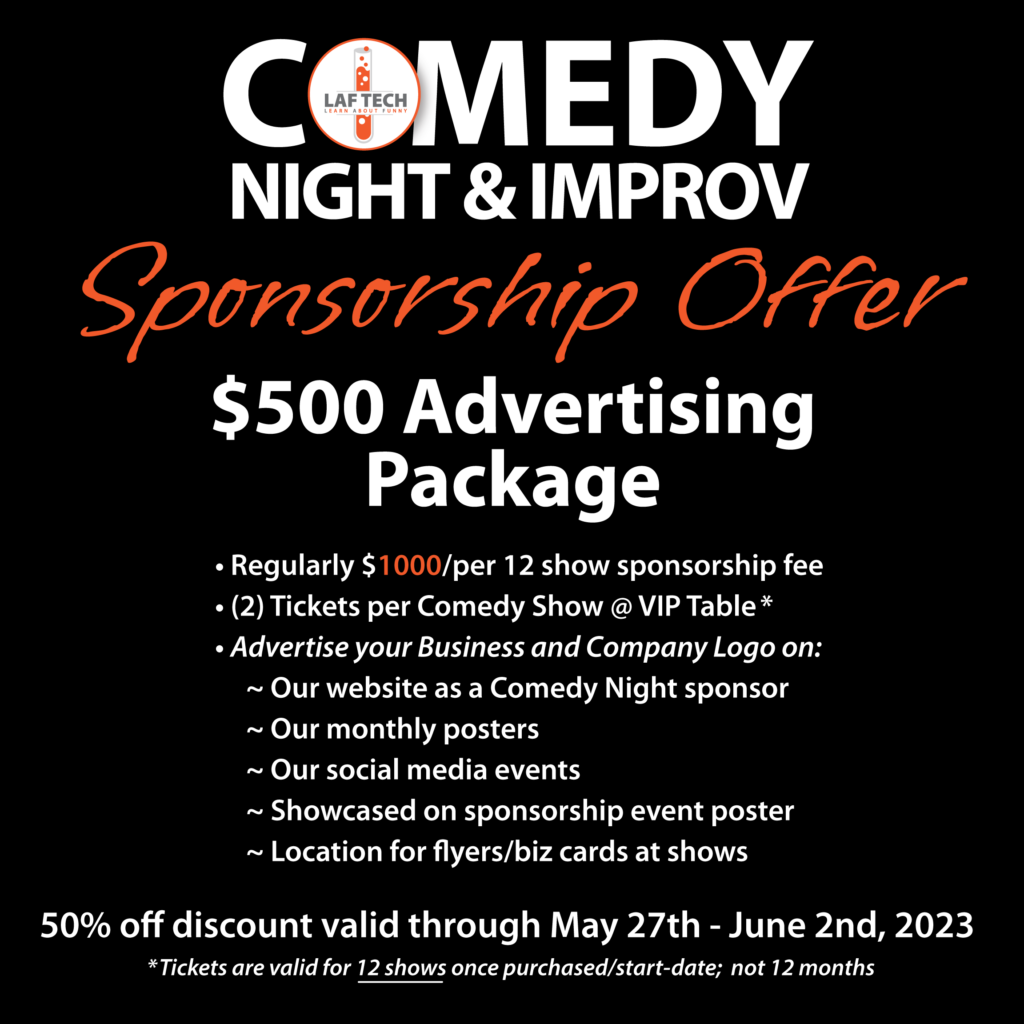 Business Sponsorship /
50% until June 30th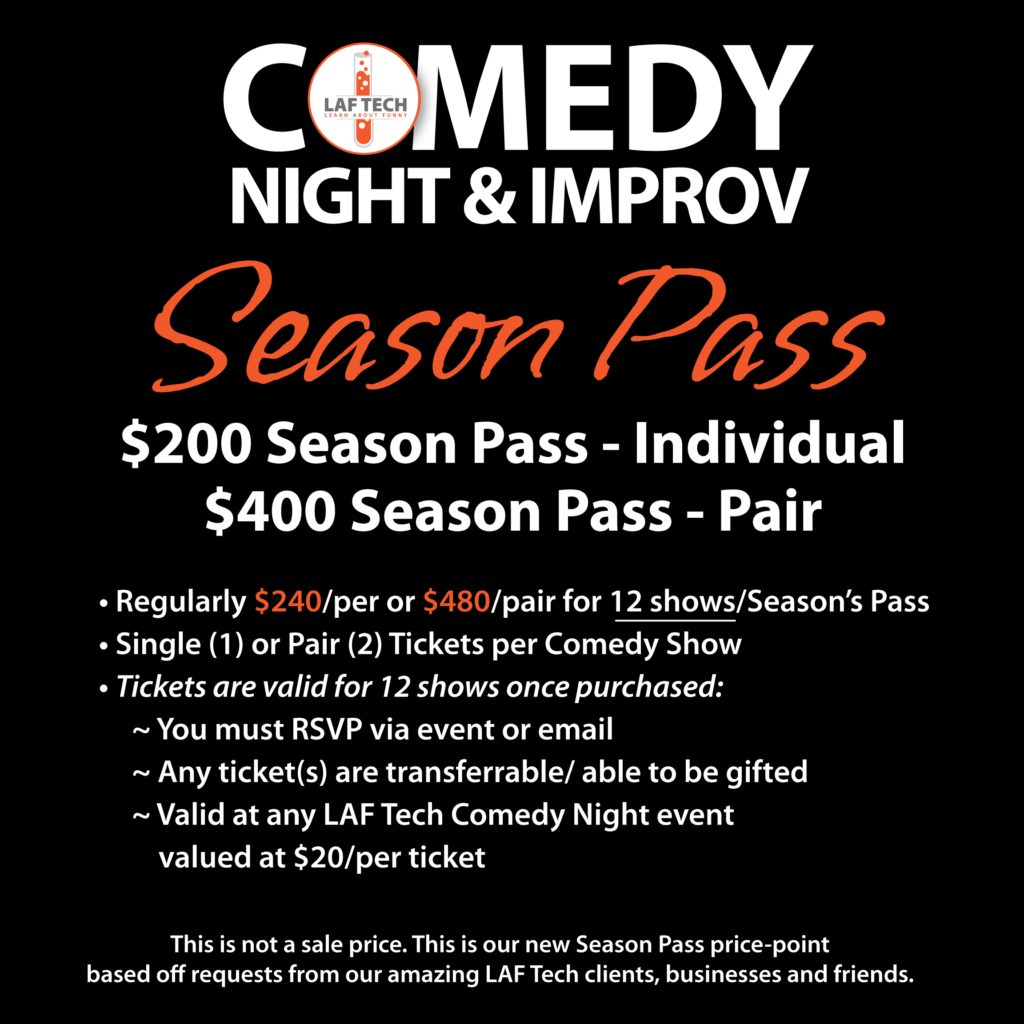 Season Pass for (1) or (2)! Available now!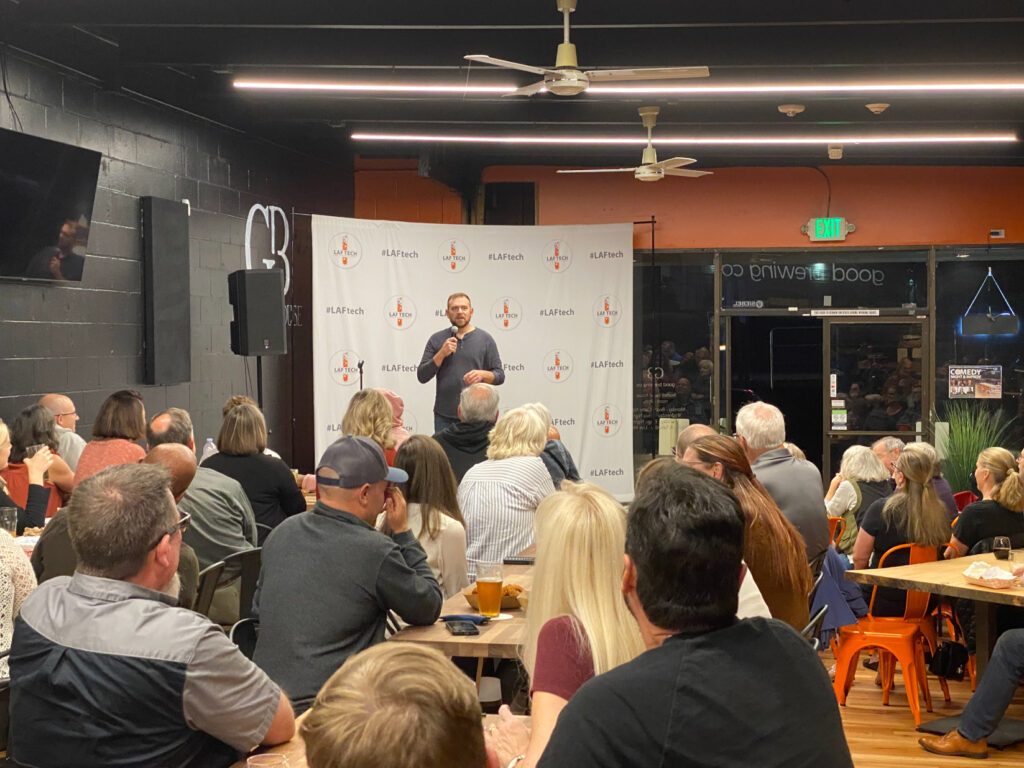 Our Comedians are the best!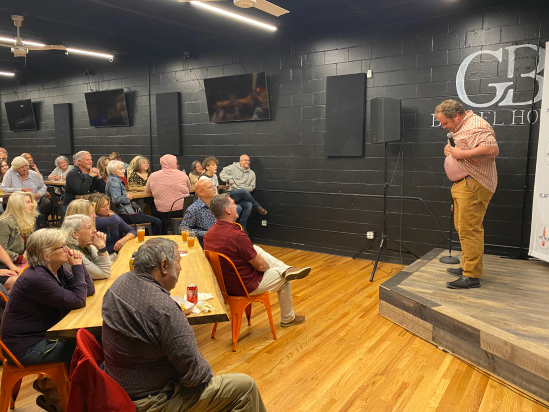 Good Brewing Barrel House
HOW OFTEN!?
1x/Month – Fridays from 7pm-9:00pm.
Pay attention to our FB page and here for updates. Currently we're 1x a month at our new location!
GOOD BREWING, Bothell
18204 Bothell Everett Hwy. Ste C Bothell, WA 98012
Payment options
$15 Single Comedy Night Ticket:
*** These are Adult shows. You bring kids, you take responsibility for any adult content they hear ***
90 min show, insanely funny talent, $15 tickets
ADDRESS: BOTHELL GOOD BREWING BARREL HOUSE – 18204 Bothell Everett Hwy, Bothell, WA 98012
THESE SHOWS ARE SELL-OUT EVENTS. TO ENSURE YOU ARE ABLE TO GET IN, PRE-PURCHASES ARE HIGHLY RECOMMENDED. October's show had us turning folks away at the door.
—————————————-
PLEASE READ ALL DETAILS BELOW RE: EVENT:
• Comedy starts at 7:00pm sharp
• $15 Tickets at the door or online
(for multiple tickets, simply click the "+ sign" to whatever denomination you need)
• Pre-paid tickets earn an additional entry to win (2) free tickets for a future comedy event!
HOUSEKEEPING RULES
We're very thankful that Good Brewing has welcomed us in to bring comedy back to Bothell. Please respect our new friends and abide by these simple rules during paid, entertainment events:
• ONE DRINK MINIMUM – Since these are paid events, we ask that you show up thirsty and support Good Brewing by purchasing a min of (1) drink.
• SHHHHHH – Honor those on stage, keep conversations to a quiet minimum during the paid Comedy Show.
***If you can not follow these rules you will be asked to leave.***
• TABLES AND CHAIRS – Do not move tables and chairs unless you receive approval. All tables are community long tables. Please bring your groups of family and friends but note that if it's a full house, you'll be making new friends as all seats will need to be taken.
• FOOD – Good Brewing does not serve food. You are allowed to bring food INTO the venue, or have it delivered to you BEFORE the show. Whenever possible, food trucks will be parked outside during our events. Please consider supporting local with your food purchases.
Don't delay in ordering tickets. These events will sell out!
We can't wait to LAF with you!
Guess what? We really, 
really 

want to hear from you.
We absolutely are happier than a 5-year old in a roomful of kittens that you've landed here. We'd love to connect and answer questions you may have, or discuss which one of our LAF Tech programs are best for your business.
However, we also super love our weekends. So, if you reach out on a Friday or the weekend, please allow us our quality and/or family time. We'll respond the following Monday! Thank you again for connecting with LAF Tech. We look forward to LAF'ing with you!