You look like you need a good laugh.
We'RE BACK! LAF Tech is happy to announce we're back at Decibel brewing, 1x a month for special, 1-hour Comedy events!
Every once in awhile you have to put education on the back-burner and simply relax and have fun!
LAF Tech totally supports this notion. We bring some of the Pacific Northwest's finest comedic talent to local venues.
While our intentions are good, honest-natured fun; we can't help but also point out to our audience that each and every one of these comedians are also presenters who have trained and practiced for years developing their own mix of humor. We will never teach LAF Tech attendees how to become comedians, but once you learn  "The Six Methods of Humor™," you'll begin to identify these methods even through comics on stage.
 Our Comedy Nights are monthly and as of July 2021, at 
ONE location.
We're thrilled to be back hosting comedy nights every month at Decibel Brewing. We have SERIOUSLY missed our amazing audiences and can't wait to get back on stage. Tickets are $10 each, available at the door or online. If you use our PayPal site to purchase tickets for any Comedy Night, you can edit the dollar-amount on PayPal before you submit, allowing you to purchase as many tickets as you need for either venue. Decibel is a tasting room and serves only beer, no food. Attendees can bring any take-out form of food themselves to the event. Events sell out quick, so come early to get the best seating!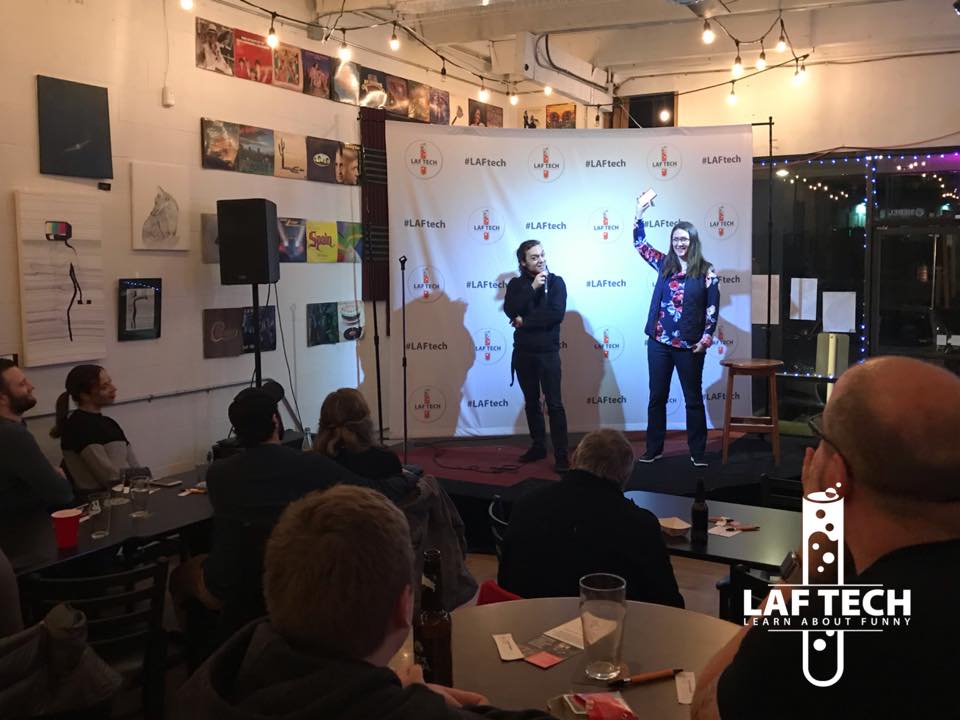 Improv moments can happen!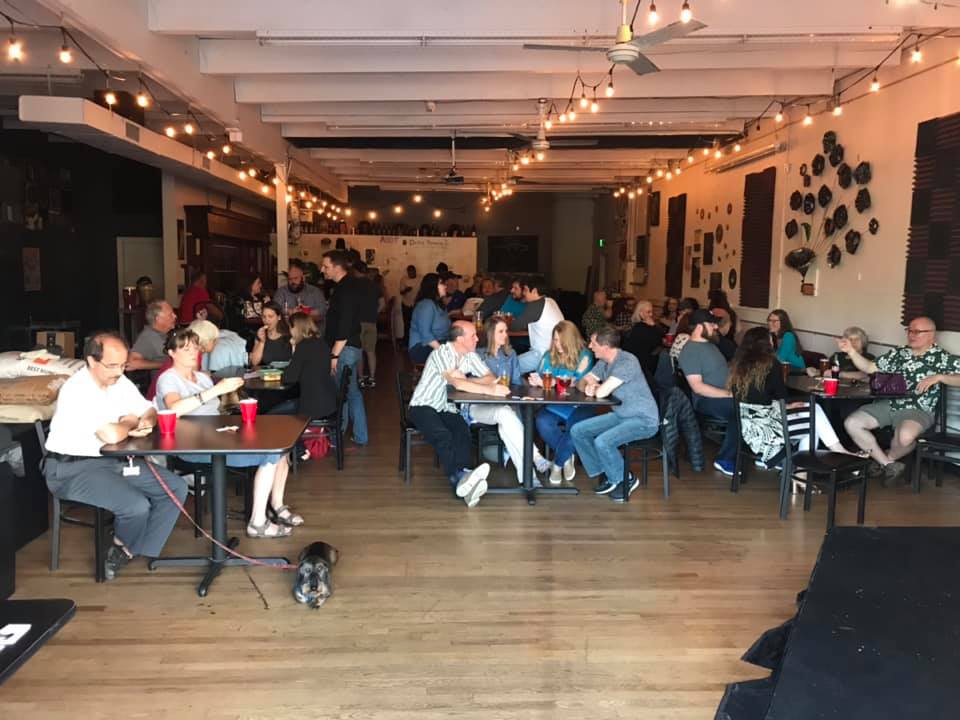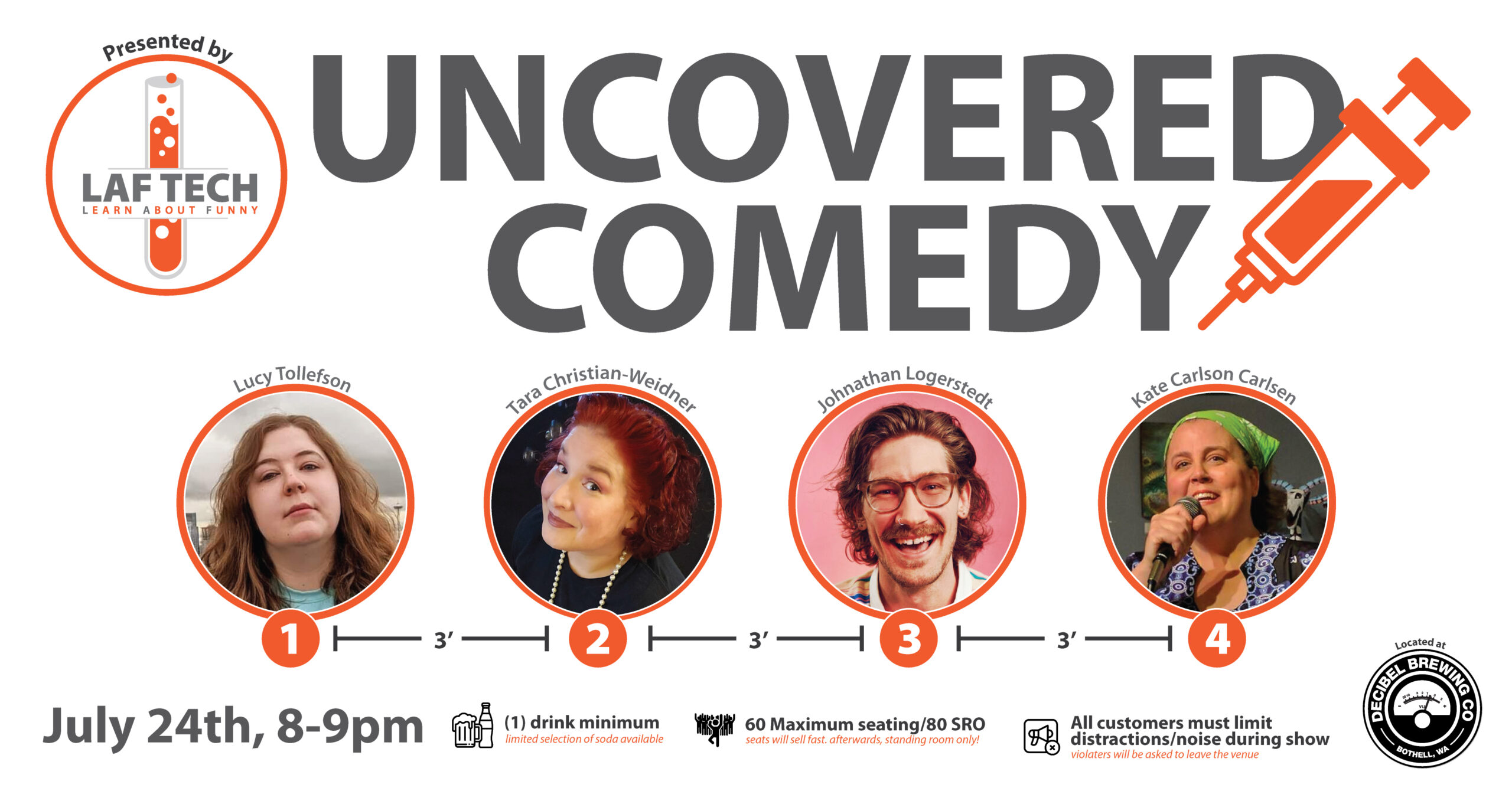 Saturday, 7-24-21
8pm-9pm
DECIBEL BREWING, Bothell
18204 Bothell Everett Hwy c, Bothell, WA 98012
**CANCELLED** 
••• Unfortunately this event is cancelled due to the varient infecting a # of our comedians in our circuit, as well as the venue deciding to pull all events until November/minimum for safety reasons and respect of their clients •••
 
Click through the link here: https://www.paypal.com/paypalme/laftechllc/10

*** These are Adult shows. You bring kids, you take responsibility for any adult content they hear ***
There have been a few changes at Decibel in order to comply with rules set forth by the state and to keep everyone happy & healthy.
• This includes our wish for you to honor those on stage, and keep conversations to a quiet minimum during the paid Comedy Show.
***If you can not follow these first few simple rules you will be asked to leave.***
Masks - No longer required for those who have been vaccinated. Please respect everyone around you, if you have not been fully vaccinated, wear a mask and attend at your own risk.
Social Distancing - No longer required by the state, just be safe and smart.
Tables And Chairs - Do not move tables and chairs unless you receive approval. Some tables can seat four, some five. In the case of a evening sell-out, be prepared to make seats available.
FOOD - Decibel does not serve food. You are allowed to bring food INTO the venue, or have it delivered to you before the show. We ask that you do not order and have a delivery in the middle of a show.
What Our Customers Have to Say
"Even with over 2-decades of public speaking experience, I'm still learning more at every LAF Tech Mini Workshop I attend. I love that the group is kept small, so that everyone has a chance to test out the new techniques, and the atmosphere is super supportive. Come join us — it's a blast!"
"LAF TECH is THE next step in learning to communicate effectively. Do you want to create more interest in what you are saying? Do you want to create more engagement with your topic? Would you like to create an evil empire that spans the galaxy? YOU CAN! And LAF TECH will help you do it, or at least the first two."
"Love these workshops! They are so much fun and I get a lot of tools to keep my audience engaged and excited when I speak. Thank you LAF Tech!"
"If people tell you you're too serious, you need to come to LAF Tech! I always thought being witty and funny were like having big feet, either you had them or you didn't. LAF Tech helped me discover that everyone has the power to be funny. Yes, even the most serious person can discover their hidden sense of humor! Take it from me, life is too serious and it's better if you laugh!"
"The curriculum is effective, the atmosphere is warm, Brian & Marcelle rock, and it's SO MUCH FUN! This course will not only bring out the funny in ANYONE, it will make your business or personal interactions more interesting, engaging, & memorable."
Guess what? We really, 
really 

want to hear from you.
We absolutely are happier than a 5-year old in a roomful of kittens that you've landed here. We'd love to connect and answer questions you may have, or discuss which one of our LAF Tech programs are best for your business.
However, we also super love our weekends. So, if you reach out on a Friday or the weekend, please allow us our quality and/or family time. We'll respond the following Monday! Thank you again for connecting with LAF Tech. We look forward to LAF'ing with you!