Humor Edu-tainment and food. What could go wrong?
LAF & LEARNS

are ideal, fun, and special events to change up your normal business meetings! If you aren't leveraging humor in a powerful and effective way during any form of speaking opportunity you or your sales teams are faced with each day, you may want to rethink your continuing education efforts in today's marketplace!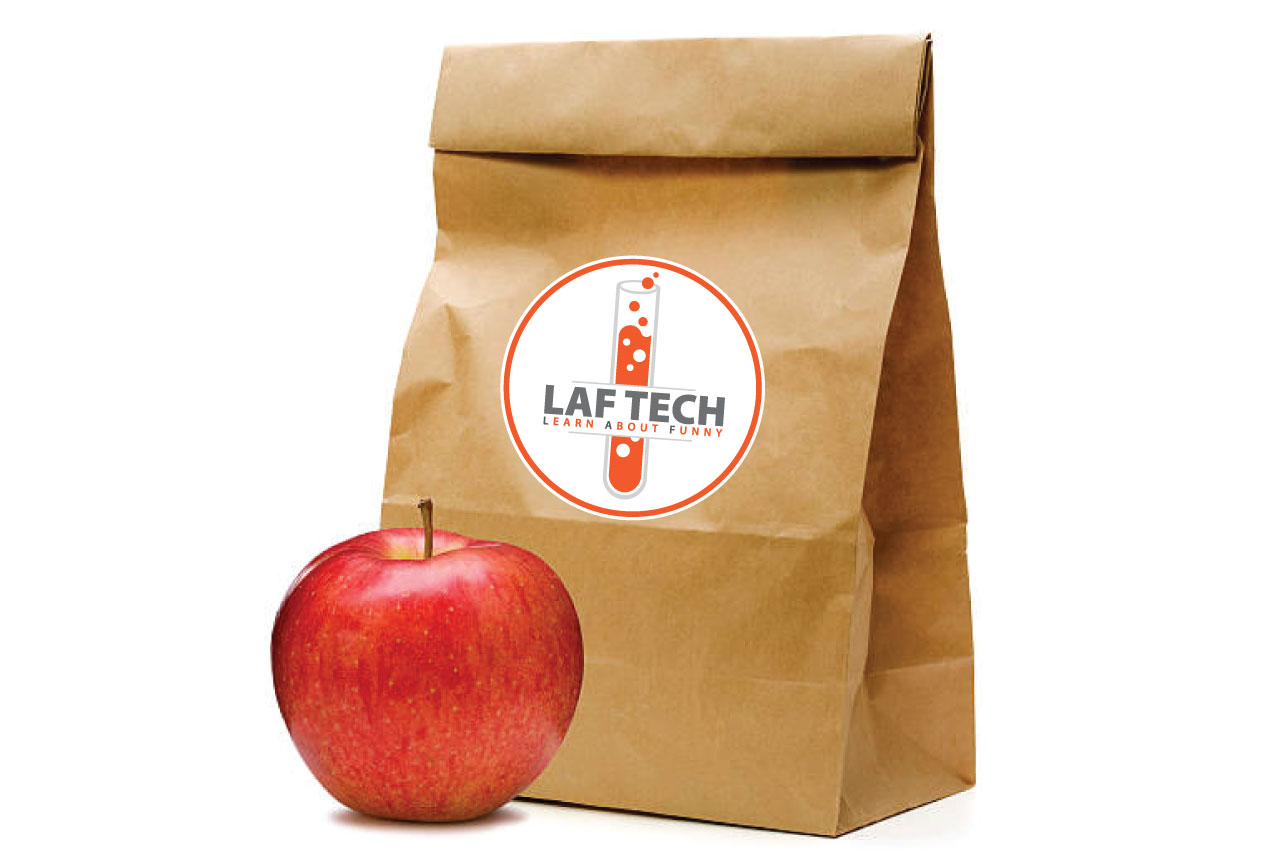 Both Marcelle Allen and Brian Trendler will be active trainers during any workshop, and they will work with up to 15 people (flat-rate offered in lieu of normal $85/per person fee) in a room to ensure maximum engagement.
Sessions include two of our Improv exercises, and one of our Six Methods of Humor™ curriculum choices, unless specifically customized. 
Engagement trainings are our specialty!, and
LAF & LEARNS are a great way to engage with your teams, have fun doing it, bread bread (we do like being fed) and really learn about each other!
LAF & LEARNS are perfect for business owners, entrepreneurs, sales teams, and management. Our fun, Edu-tainment sessions are the perfect icebreaker as well to further expose your company (or individuals) to our Workshops, Individual Training, or Corporate Trainings.
Benefits for all businesses and/or individuals are results such as becoming more likable, listenable, memorable and ROI-able, even after only (1) session!
LAF & LEARNS are ideally 90 minutes long, and while they can be done remotely via ZOOM, it's best that these be onsite at your company or a specific location. Face to face is best. We will travel most anywhere, but if more than 20 miles out, there may be an additional per diem fee. 
We can schedule these at almost any time, excluding weekends and most often we can be extremely flexible with our schedules in order to make the event AMAZING based off your needs. 
LAF & LEARNS

are $1000 per Session.
Please contact us with any tailoring you may require, or if we can answer any questions!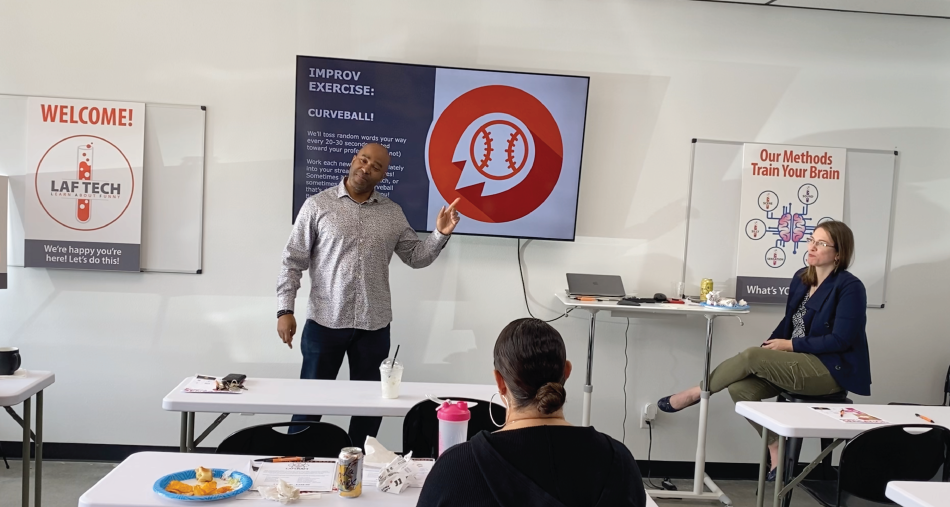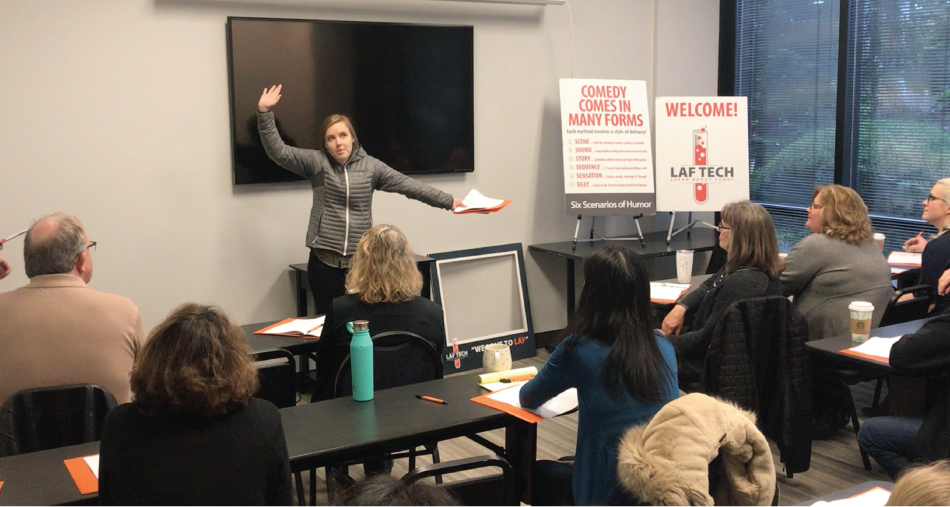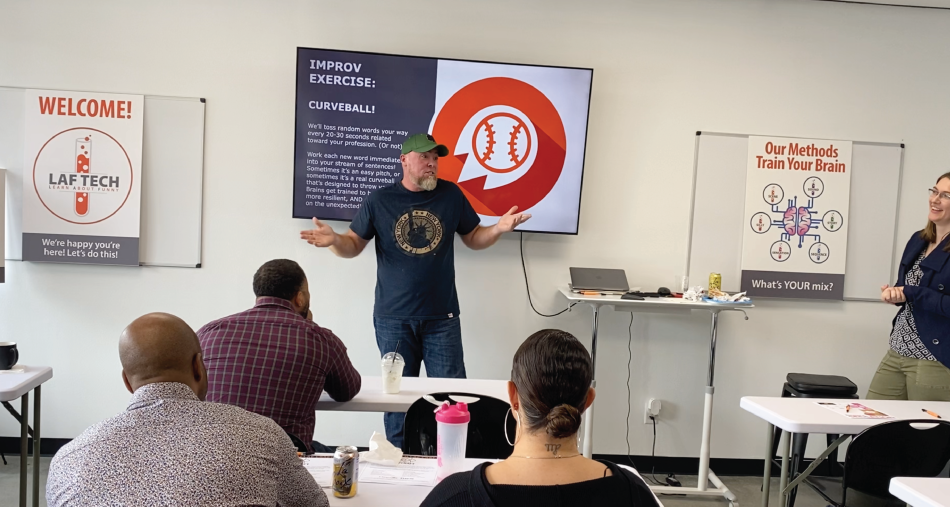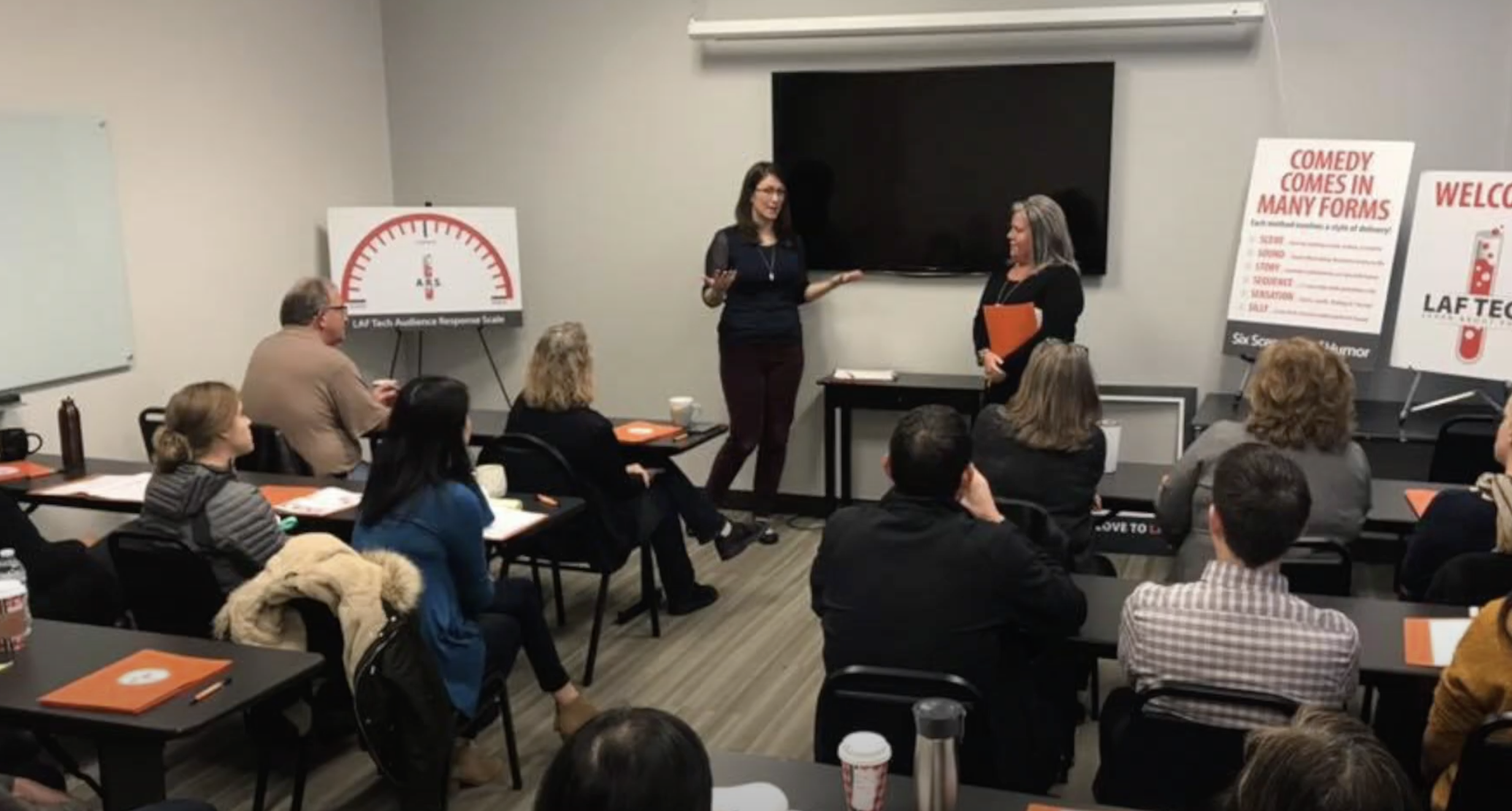 You TOtally want a LAF & LEARN, RIGHT? We
DON'T 

BLAME YOU! Contact us today and LET's DO THIS!
Few things make us happier than knowing that you want to have us introduced to your teams, your company's management, etc. We'd love to connect and answer questions you may have, or discuss how we can tailor our LAF & LEARN event to best serve your business.
However, we also super love our weekends. So, if you reach out on a Friday evening or the weekend, please allow us that quality and/or family time. We'll respond the following Monday! Thank you again for connecting with LAF Tech. We look forward to LAF'ing with you!