We "Present" to you the FUN in Fundraising!!
When you're ready to raise the bar and hire an Auctioneer & Emcee who specializes in leading an audience through a fun, well-paced, laughter-filled & entertaining program; look no further than hiring the best in the Northwest!? Hire LAF Tech!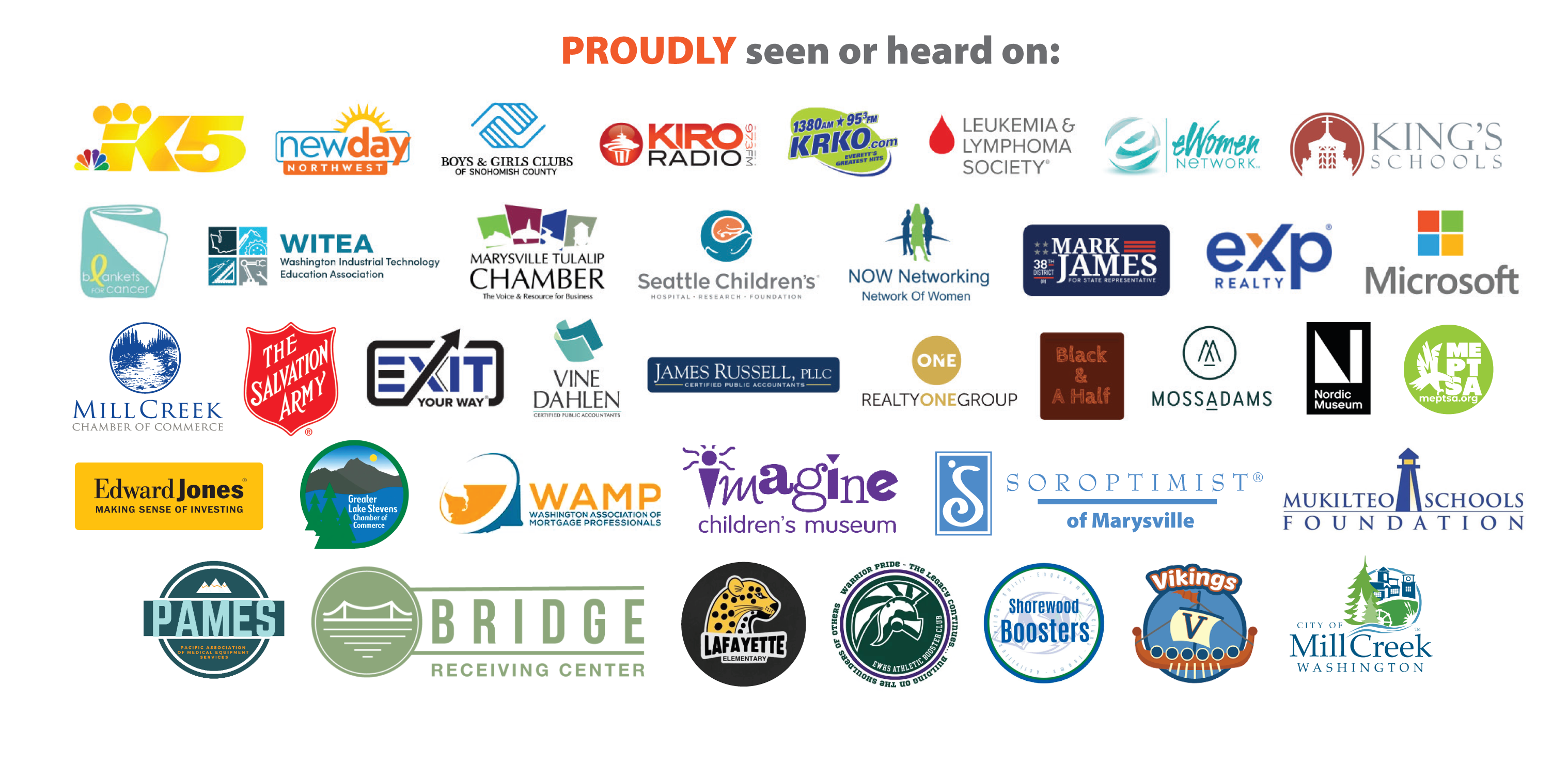 Auctioneer – Brian Trendler is able to run your Fundraising Auction event with humor, class, style and engagement! He can also fully run scripts / notifications during Silent Auctions, promote and run Desert Dashes, Raise the Paddle, Heads or Tails, Donation Dedications, and much to help increase your donations and help assure an amazing end result.
It doesn't stop there. It takes a lot of planning and work to make a fundraising event its very best. He'll work throughout the entire process from planning to run-throughs to ensure the highest margin of success!
Emcee Services – Let yourself be part of the experience, and not in front of the mic! We'll take over the speaking and directive portion of your event, allowing you to relax and mingle with coworkers, employees or valued patrons. We'll be professional, upbeat, funny and entertaining and help keep the pace within the parameters that you set! Our only goal is your event's success.
Improvisation Games – CurveBall, Finish-It, Yes-And, What-If games and more! Our LAF Tech Improve games help loosen up the crowd, encourage engagement & help increase donations as people who are enjoying themselves tend to be more willing to give more, learn faster, and remember more!

We Inspire – Trainings, Dinners, Auctions and more don't have to be dire events. Put some humor into any one of them and we'll bring our very best to entertain, educate, keep the pace rolling and help make your tailored event shine.

*Also Available for Events:

Feature or Headliner-level Comedians from the Pacific Northwest
Photo-Booths
Videographers
Event Photography
DJ and Audio Packages

*additional price
• Our Emcee hourly rate is a competitive $250/per hour.
• Our Auctioneer hourly rate is a competitive $500/per hour, depending on the length and demands of the Event.
We are happy to explain in detail what these prices include. We never just "show up" to an event. We're invested in making sure your event is the best it can be, and we put that in writing! We can tailor packages specific to your event need & budget upon request; all you need to do is ask.
We enjoy few things more than helping make your events shine. This means we'll work above and beyond to make them fun, engaging, and memorable!  
I have very specific needs that aren't highlighted above. Can you still work with me?
Of course!, or at least we'd like to believe so. Our rates are based solely off our competition, but also our knowledge and experience as hosts, emcees and engagement specialists. We can work with you to determine what would likely be the very best offering for your event to help ensure your participants have the best possible time; or in the case of a charitable event, how we can get them to best relax both their nerves and pocketbooks to help your organization!
What if we just need to hire a comedian?
Great question. There are sometimes when a private event, personal or corporate, requires some comedic talent to bring the house down with laughter! We can do this. Our extensive network and ratings system allows us to find you the best talent in the Pacific Northwest, whether PG, or Rated R to make your event a memorable one. Pricing is disclosed only through connecting with us, as the talent-level, scheduling, per diem, etc are all summed up through discussion. Click the button below and let's connect!
Does your entire business need help? Have a team that needs to 
laugh?